Honors & Awards
2X Winner, World Windows Open (1994 & 1995)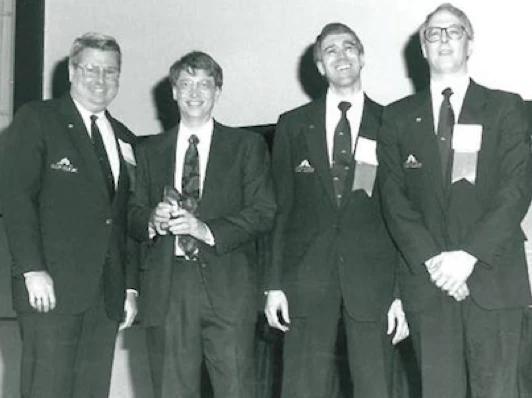 A competition where judges select finalists from over 100 entries in the Windows® World Open software development competition, an annual contest that showcases the talents of developers worldwide using the Microsoft® Windows operating system development platforms, including Windows 3.x, Windows 95, Windows NT® and Windows CE.
Blue Chip Enterprise Award, U.S. Chamber of Commerce (1996)
Established in 1990, the contest to date has awarded 44 companies with national Blue Chip awards and nearly 2,000 companies with state awards. "Over the last decade, the Blue Chip Award has emerged as a symbol of inspiration, dedication, resourcefulness and perseverance for the nation's small business community. The Chamber is proud to be a co-sponsor of this important recognition program," said Chamber President and CEO Thomas J. Donohue.
Entrepreneur of the Year, International Franchise Association (2001)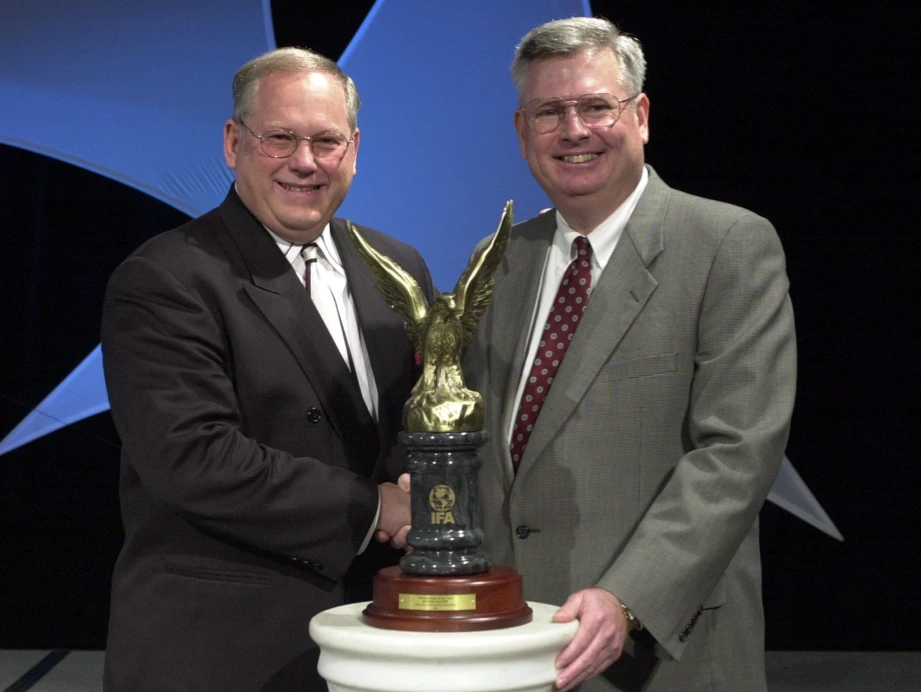 First presented in 1982, this award is conferred upon an individual who is currently building a successful business venture. The recipient need not be an IFA member, but must exemplify the "entrepreneurial spirit" that franchising represents. He or she must demonstrate innovative management skills and be a risk taker in a franchise that has been in operation for at least three years, while remaining active in his or her community.
Entrepreneurship Hall of Fame (2013)
Entrepreneurship Hall of Fame
The Entrepreneurship Hall of Fame & Museum (EHOF) is the premier destination to recognize and celebrate the major contributions to the world by the greatest entrepreneurs in history. It will also be the epicenter for studying and teaching entrepreneurship, especially to our youth.